If Sale's victory over Gloucester last-week was overshadowed by Steve Diamond's needless spat with a journalist, this victory over the champions speaks for itself.
Chris Ashton spoke before the game of Sale's top-six ambitions, and if they can reproduce performances like this there is little doubt that the Sharks will be playing in Europe's elite next season.
But Saracens did make clear their quality early on. David Strettle broke through the midfield, before an Alex Goode long pass found its way to returning forward Billy Vunipola.
A step inside Sam James, a spin past James O'Connor and the right arm that Vunipola broke twice last year could touch down.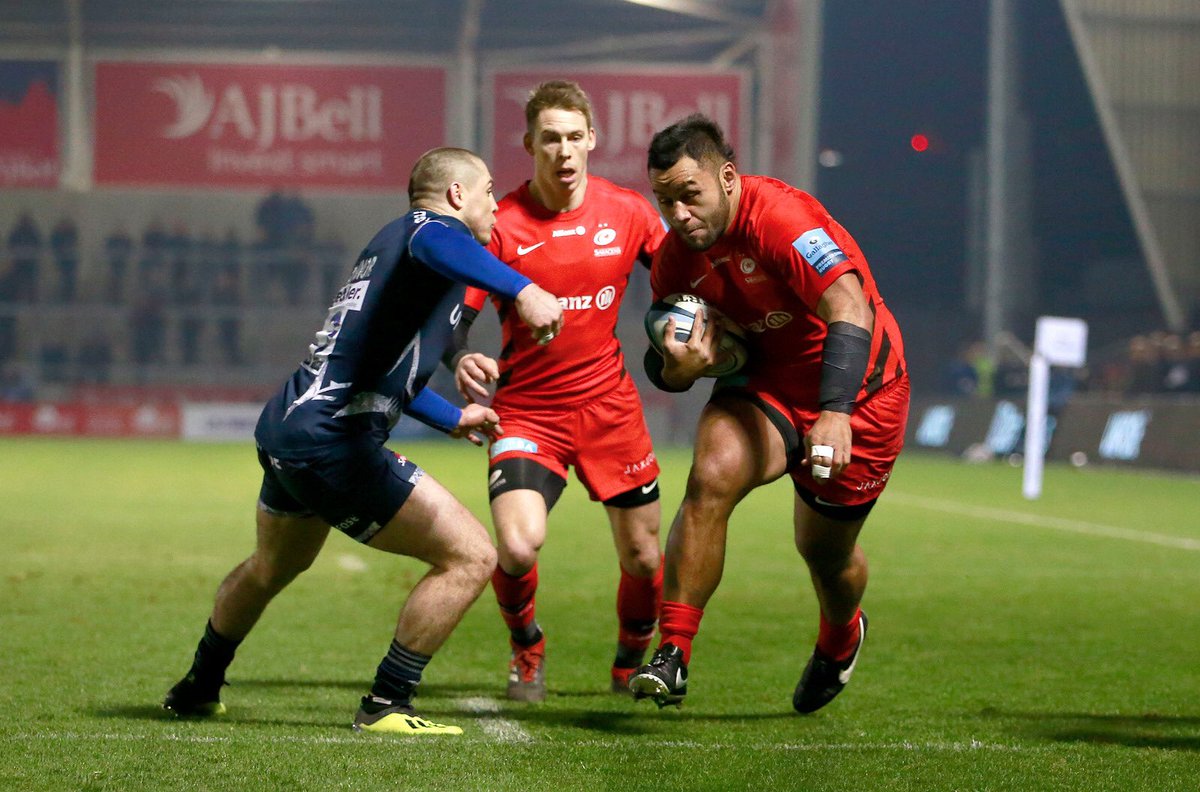 Though Sale's star-studded back-line was acknowledged to be able to compete with the very best, few would have expected that Saracens – a team who won three consecutive European titles based upon their forward platform – could be outclassed so easily up front.
Few would also have expected that the man pioneering Sale's thunderous first-half surge would be Sam James. Playing at outside centre in a back-line dripping in international quality, James has this season asserted himself as a key member of the Sale side.
James found an uncharacteristic gap in Saracens' midfield, scythed through it, and Sale were inside the 22. The defence initially held strong, but James found Denny Solomona, who broke down the right flank before popping the ball inside for James to score.
Moments later, James and Solomona were collaborating once more. James and de Klerk ran a perfect switch-play before the centre drew Schalk Burger, and Solomona stepped past Liam Williams effortlessly to sprint home from halfway.
Lozowski and Tompkins were exposed defensively on numerous occasions, and though Vunipola returned from injury for this game, Mark McCall will be counting down the days until his captain and defensive general Brad Barritt recovers from facial surgery.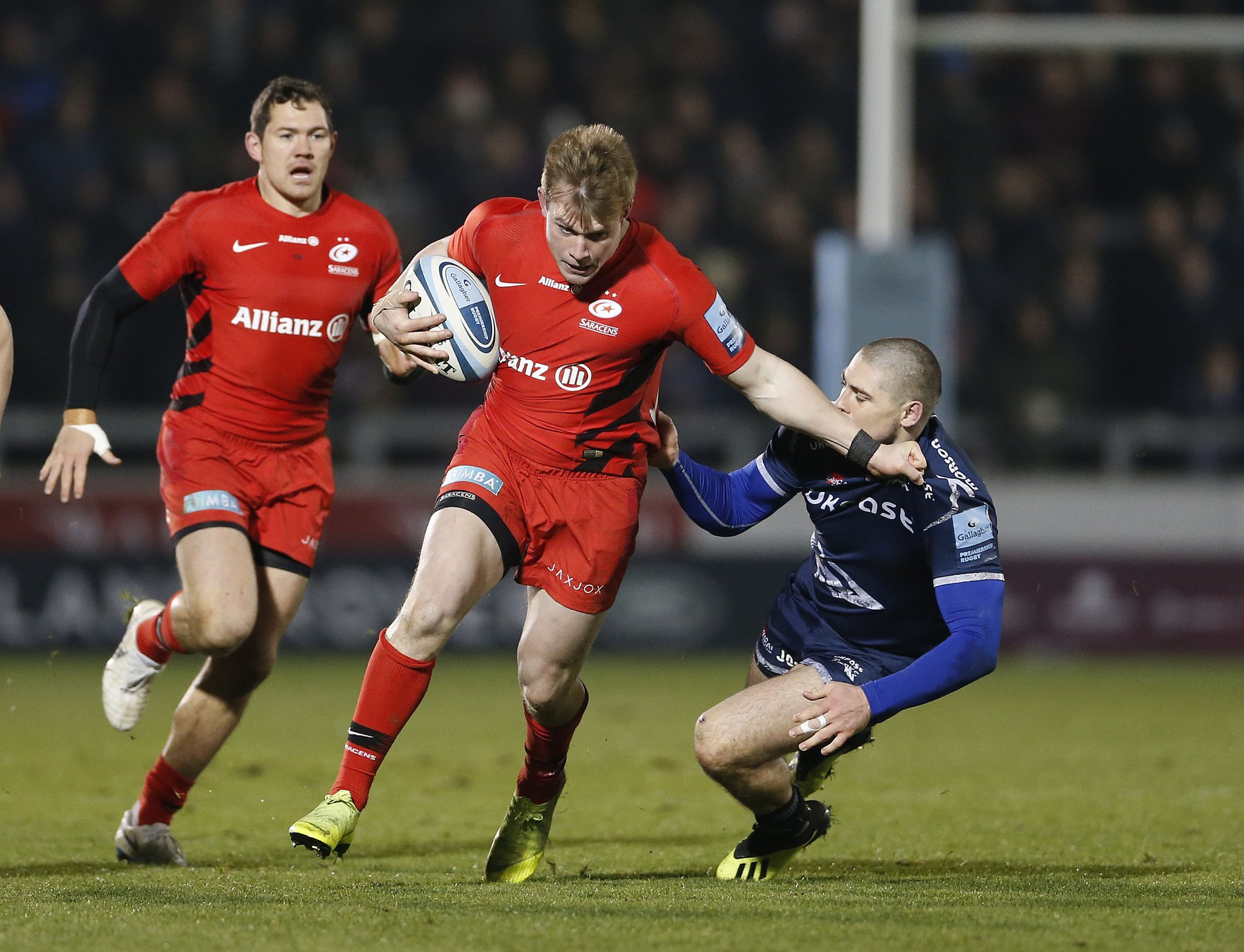 The second-half edged to-and-fro, but Sale's superior scrum and forward pack was powering them up the field and Rob du Preez was accumulating with the same quality that saw him score 20 points on Premiership debut at Allianz Park in November.
Saracens have a worrisome tendency to lose their cool when decisions go against them. In Exeter last month captain Owen Farrell struggled to retain control under pressure, and here his side were unable to cope with the spate of penalties they were conceding.
First, Farrell himself was criticised by referee Matthew Carley for his tone, before Billy Vunipola's diatribe directed at touch-judge Cristophe Ridley resulted in a penalty against Saracens.
Du Preez's penalty extended Sale's lead to eight, and it speaks volumes of their dominance that Owen Farrell was willing to kick the ball out with a six-point deficit after Nick Tompkins' late try.
Sale have now won three games in a row, and the controversy surrounding Steve Diamond this week has only served to distract from the quality developing in Salford that has powered the Sharks to fourth.
Saracens are undeniably a flawed team, and Mark McCall will be intent on ironing out the blatant deficiencies in his side's game over the next two-weeks before the Premiership returns.